Main content starts here, tab to start navigating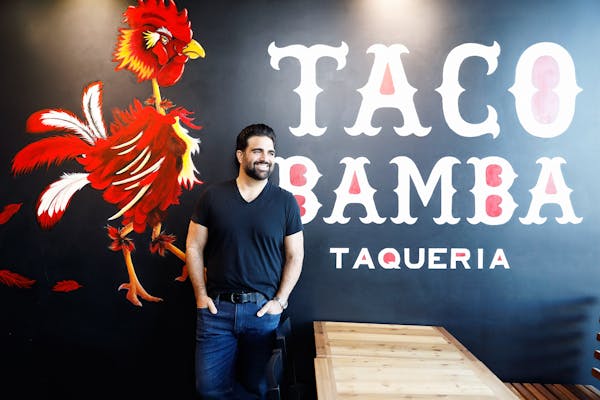 Victor Albisu
Chef + Owner
Chef Victor Albisu has more than two decades of experience in fine dining and upscale French, American, and Latin American restaurants. He combines his culinary education with his Latin American heritage to bring a unique style of cuisine to his wildly popular taqueria, Taco Bamba. With multiple locations in northern Virginia, these taquerias reflect his Cuban and Peruvian roots, as well as his unique take on Mexican fare.
In 2015, Albisu was named Chef of the Year by the Restaurant Association of Metropolitan Washington (RAMW). In 2016, he was selected as a semifinalist for the James Beard Foundation's Best Chef: Mid-Atlantic award. In 2019, Taco Bamba was voted "Favorite Fast Bites" in the region, awarded by RAMW. In 2020, RAMW named Albisu's contemporary Mexican restaurant, Poca Madre, Upscale Casual Restaurant of the Year.
Albisu's first restaurant, Del Campo was an upscale South American grill in the Penn Quarter neighborhood of Washington, D.C. In 2013, it was named a Best New Restaurant by Esquire magazine. In 2014, RAMW nominated Del Campo for Best New Restaurant. That same year, Washingtonian magazine called Del Campo "Washington's best steakhouse."
Before pursing independent ventures, Albisu served as executive chef of BLT Steak in downtown D.C. While at the helm, Albisu cooked for President and Mrs. Obama and led the restaurant to earn several accolades, including RAMW's Power Spot of the Year in 2012.
In 2015, Albisu competed on Food Network's Beat Bobby Flay and bested the host and grill master with his signature dish, steak & eggs. Albisu has appeared as a guest judge on Telemundo's Top Chef Estrellas and the FOX TV series Hell's Kitchen.
Albisu is a graduate of Le Cordon Bleu School in Paris. His professional culinary journey included Michelin three-star restaurant L'Arpege in Paris. Albisu is fluent in English, Spanish and French, and he holds a Bachelor of Arts in Politics and International Relations from George Mason University. He resides in Northern Virginia with his wife and sons.